Flooring Trends for 2023: What's In and What's Out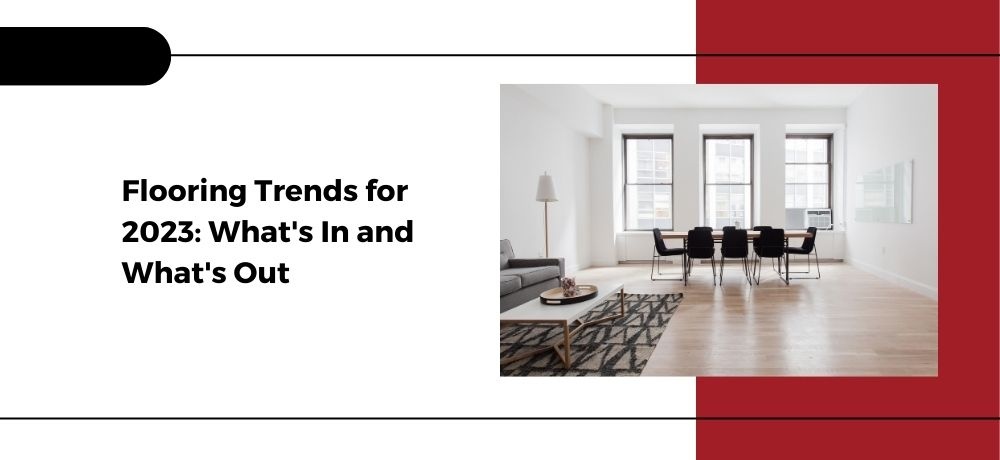 Step into a world of timeless elegance and modern design as we explore the latest flooring trends of the year. Your home is a canvas for self-expression, and the flooring you choose can be a defining element that sets the tone for your entire space. At Stittsville Flooring Inc, we take pride in keeping up with the ever-evolving world of interior design. In this blog, we're thrilled to present the hottest flooring trends that are making waves in Kanata, Centrepointe, Nepean, Carleton Place, Stittsville, Ottawa, and surrounding areas. Let's embark on a journey of inspiration and discover the flooring options that will elevate your home to new heights of beauty and sophistication.
1. Sustainable Flooring - Embrace Eco-Friendly Choices
As homeowners become more environmentally conscious, sustainable flooring options have skyrocketed in popularity. Say goodbye to traditional hardwood and welcome eco-friendly materials like bamboo and cork. Bamboo flooring, in particular, is highly durable, aesthetically pleasing, and a renewable resource, making it a perfect fit for modern homes.
2. Luxurious Vinyl Plank - A High-End Alternative
Vinyl plank flooring has come a long way and is now a top contender for those seeking a luxurious yet budget-friendly option. It convincingly mimics hardwood, stone, or tile, adding sophistication to any room. Easy to maintain and waterproof, vinyl plank flooring is perfect for busy households.
3. Say Goodbye to Chevron and Herringbone - Embrace Geometric Patterns
While chevron and herringbone patterns have been all the rage in recent years, 2023 is steering toward more intricate geometric patterns. Incorporate captivating designs like hexagons, diamonds, and Moroccan-inspired tiles to elevate the aesthetics of your interiors.
4. Out with Dark Woods - In with Light and Blonde Tones
Dark hardwood floors have had their moment, but this year, lighter and blonde tones are taking center stage. Oak, maple, and ash in lighter shades can brighten up your space, creating an airy and inviting atmosphere.
Stay on-trend this year by choosing sustainable materials, luxurious vinyl plank, and terrazzo flooring, and experimenting with geometric patterns and light wood tones.
If you're looking for professional flooring and tile installation services to bring these trends to life, contact us at Stittsville Flooring Inc. We are a Stittsville family-owned Flooring business specializing in Hardwood, Luxury Vinyl and Porcelain tiles. We do our best to ensure we carry a variety of beautifully unique flooring products imported from all over the world. We're here to help you achieve your dream home with these exciting flooring options.
Get in touch with us today
To learn more about what we do, please click here. To contact us, please click here or call us at (343) 545-7325.
---
---